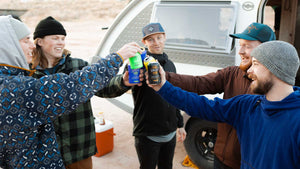 Grüvi
---
There are countless reasons we choose not to drink, and finding an alternative option shouldn't be difficult. And now, it doesn't have to be.
We invite you to get Grüvi with us, and enjoy the best non-alcoholic craft beverages on the market.
Sorry, there are no products in this collection.